Welcome to The Quiz LIVE! 👋
We are a monthly live-streamed Minecraft Java Edition show produced by WraithStation and created by TheHappywheels1 since 2018. Featuring trivia-based rounds such as 20 Question Trivia, Block Shop, Questions & Ladders, Trivia Towers, and more, which of the three contestants will emerge victorious?
Role(s): Creator of The Quiz LIVEAbout: TheHappywheels1 (also known as Happy) is the brains of The Quiz LIVE. Happy is responsible for designing and creating rounds, writing questions, and hosting live shows. Happy also edits all the videos you see during live shows.
Role(s): WraithStation DirectorAbout: Wraithzeon (or just Wraith) is the Director of WraithStation, a network of Minecraft gameshows, including ours! Wraith has also provided us with the tools to create our website! Since Season 3, Wraith is our contestant outreach.
Role(s): Highlights EditorAbout: In 2023, we launched our YouTube Channel where we post highlights from episodes of The Quiz LIVE. XenoCloid is the one behind the scouting and editing of these highlight clips. Go check them out!
Role(s): Block Shop DatapackAbout: Thanks to LordMrK, rounds like Block Shop can exist on the show. LordMrK has helped us since our first season, making the datapack for Block Match Puzzle (now known as the Block Shop round) for Seasons 1-2.

Our Rounds
For Season 3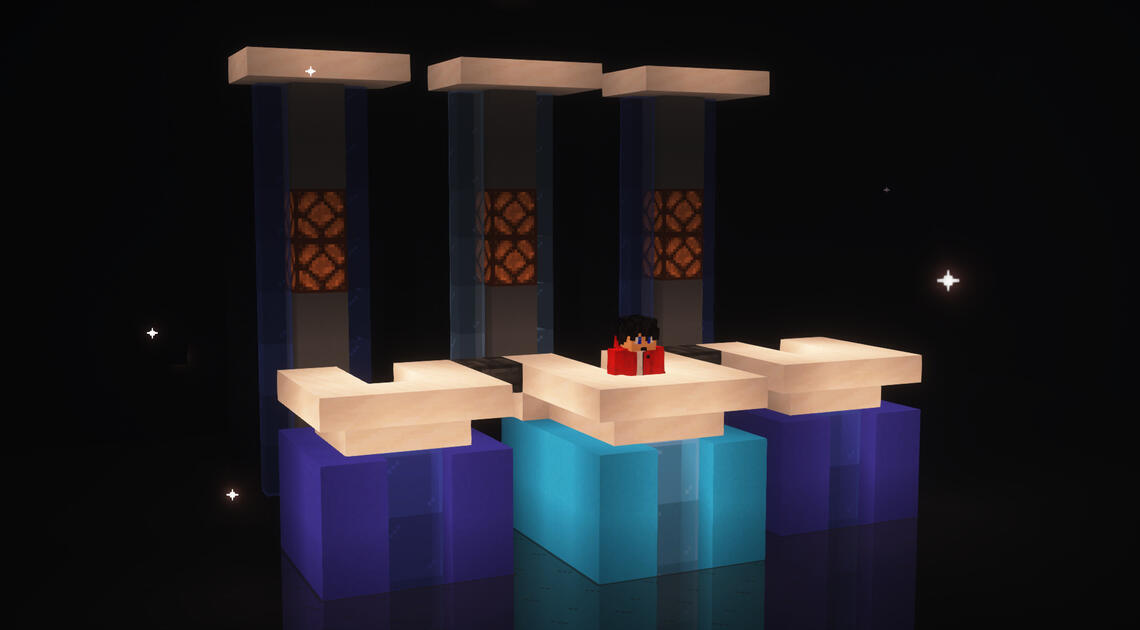 20 Question Trivia
Location: Studio 1About: 20 Question Trivia is the first played round of every episode of The Quiz LIVE. In this round, contestants are asked 20 general knowledge Minecraft questions. In order to gain a point, they must be the first to buzz in, and then give the correct answer within 5 seconds. Don't hesitate!
Block Shop
Location: Studio 2About: In this round, contestants will be shown four unique patterns. Only one is correct. They can work alone or as a team to find the correct pattern. Whoever replicates the correct pattern on their board first gets 3 points, Second place gets 2 points, and third place gets 1 point.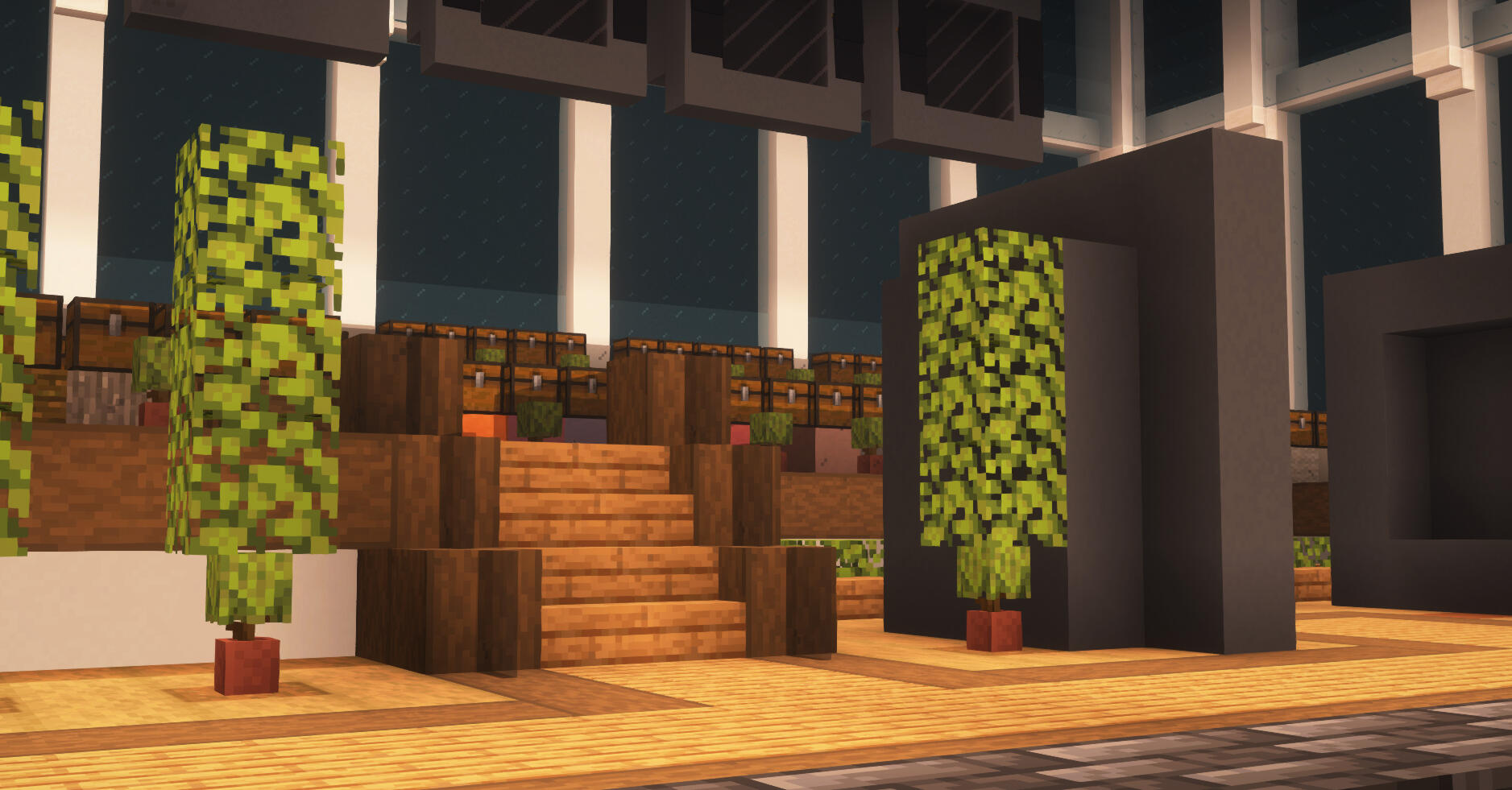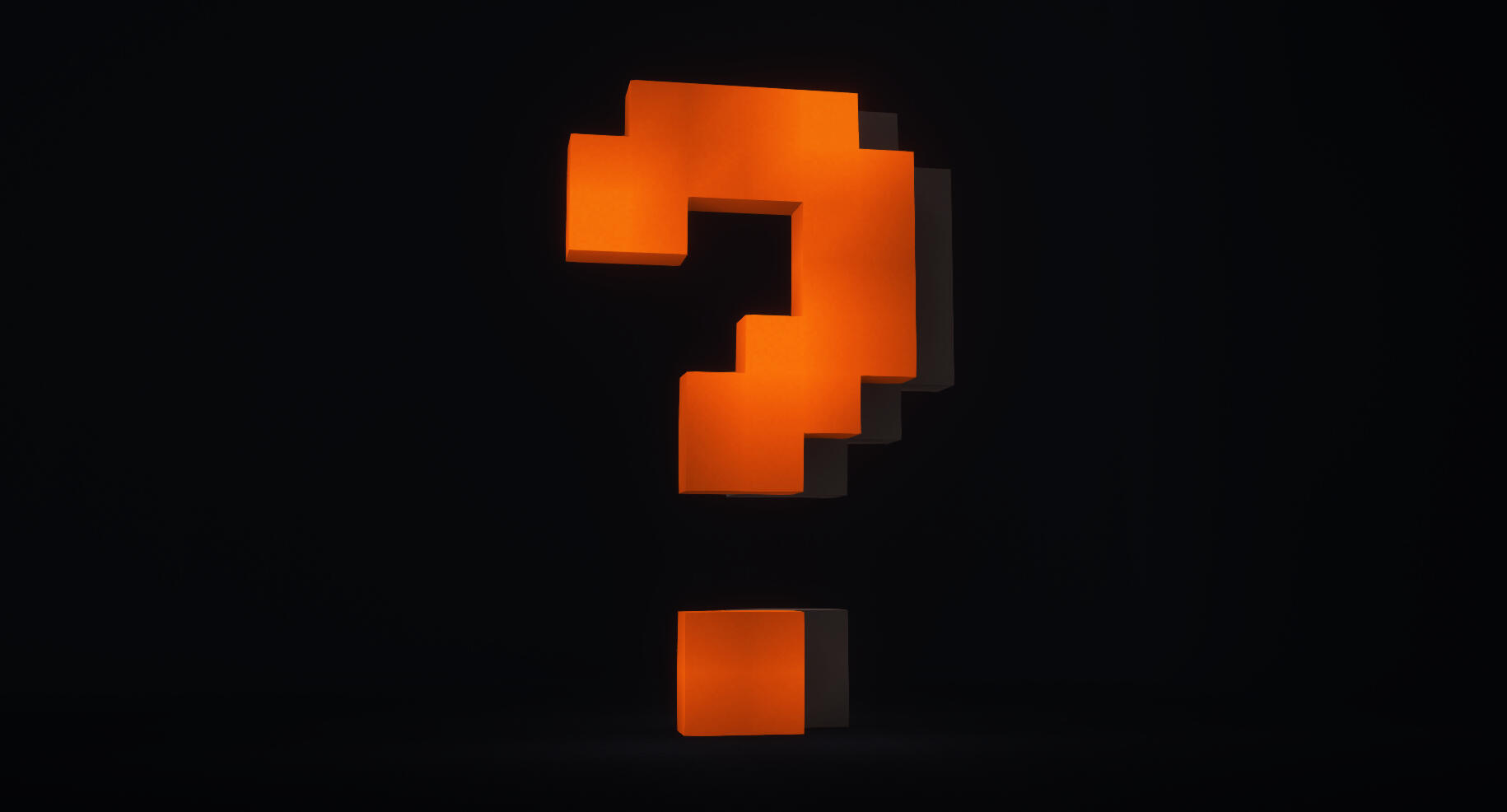 Questions & Ladders
Location: Studio 3About: In this turn-based round, all players start on the Green block. Player-by-player, the dice will roll. Some squares will double this movement, whilst others canl send them back to the start! If a contestant lands on a Question Square, they must correctly answer a trivia question on their next turn to progress.
Mystery Game
Location: Studio 5About: What's behind the Studio 5 doors? We don't know, it's a mystery! A brand-new game will be created every few shows, only to be played once. See all previous Mystery Games.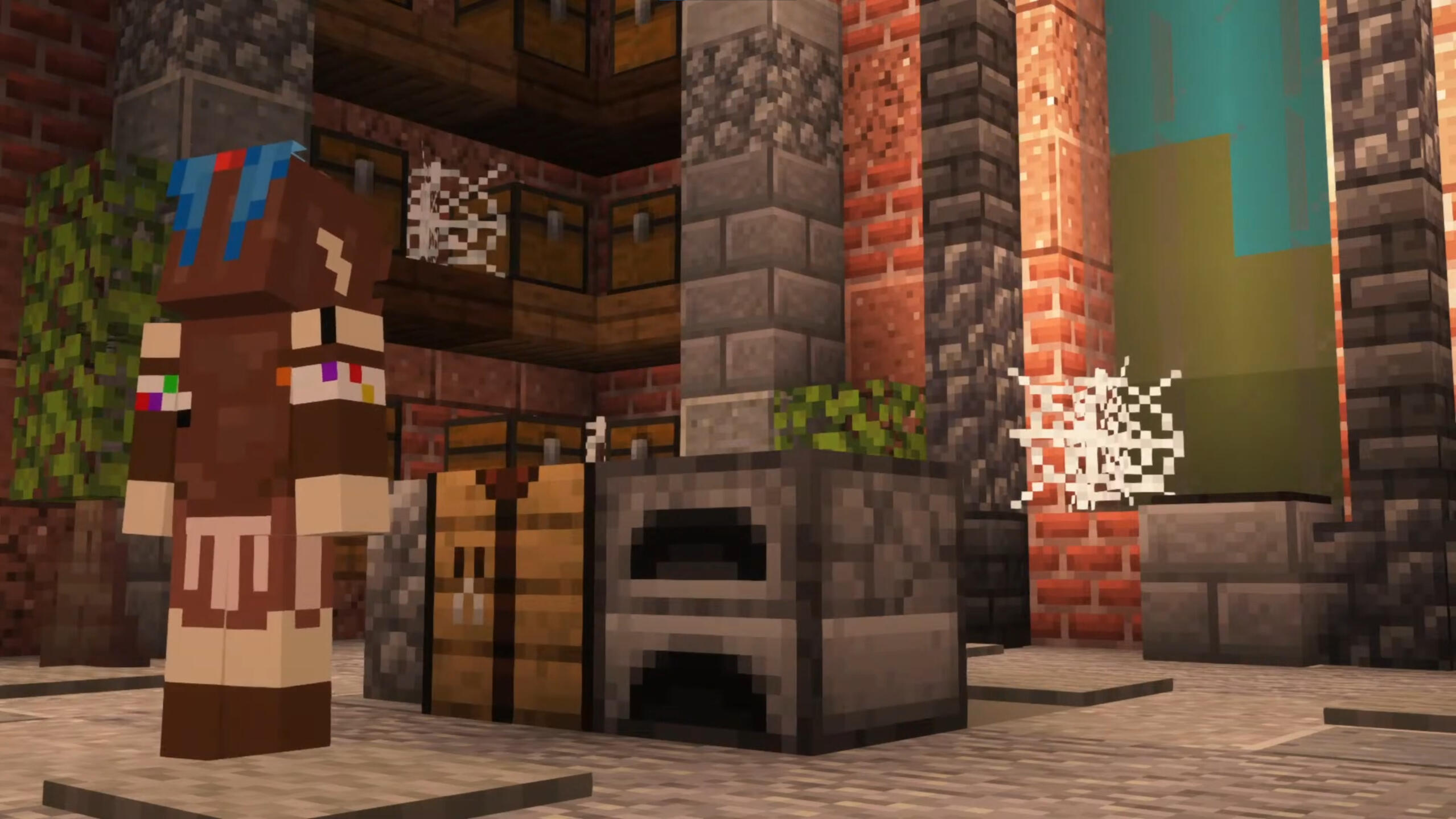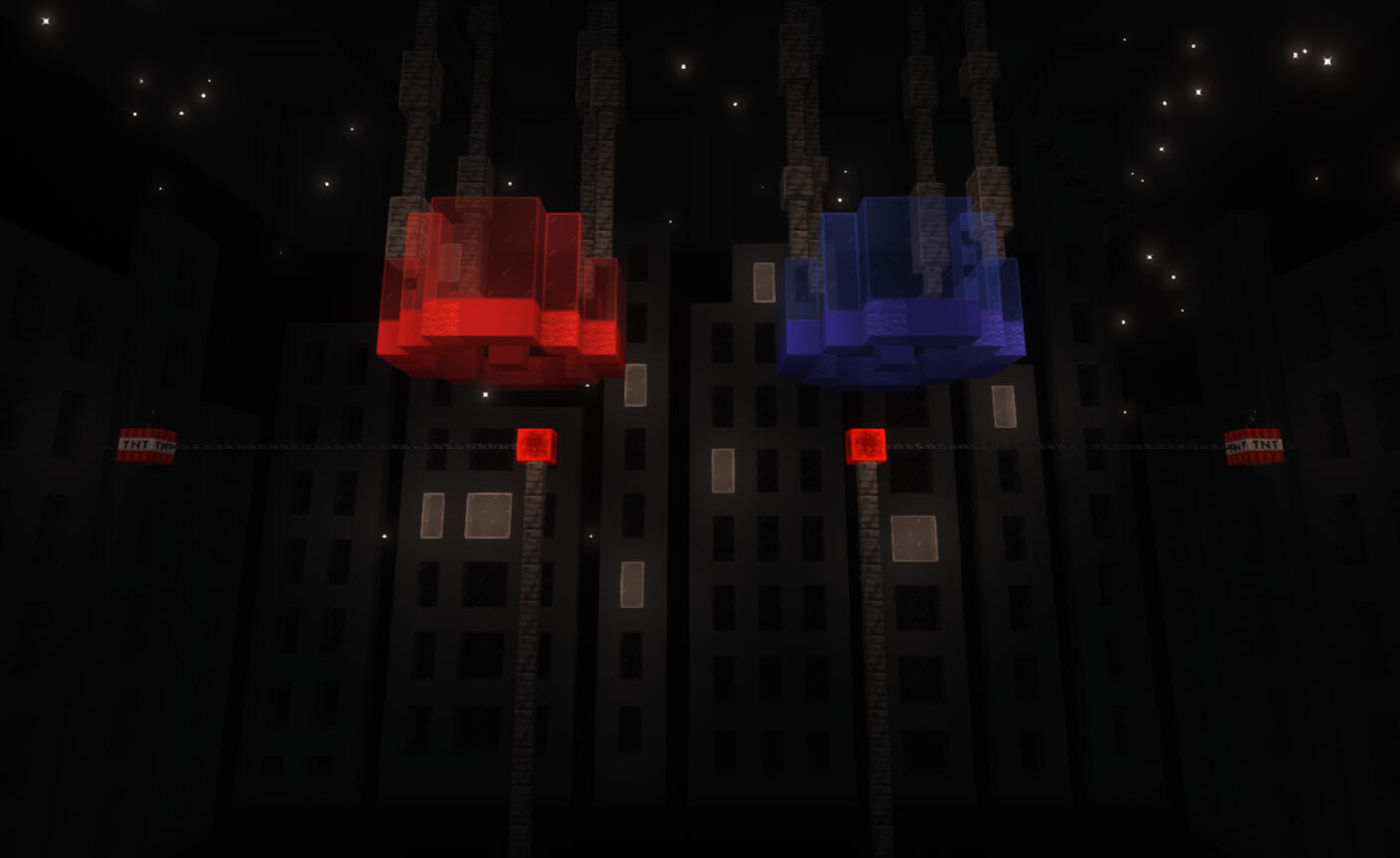 TNTrivia
Location: Studio 7About: New for Season 3, this finale round sees the remaining contestants answer viewer-submitted questions whilst standing above an endless pit. Every correct answer moves TNT one block closer to their opponent. Wrong answers move their own TNT. The last player standing at the end wins the round and also the show.
Trivia Towers
Location: Studio 8About: First seen in Season 2, this finale round sees the remaining contestants answer viewer-submitted questions. Every correct answer lets them mine one block down. The first player to the bottom wins the round and also the show.
More rounds in development...
Mystery Game
Previously played games!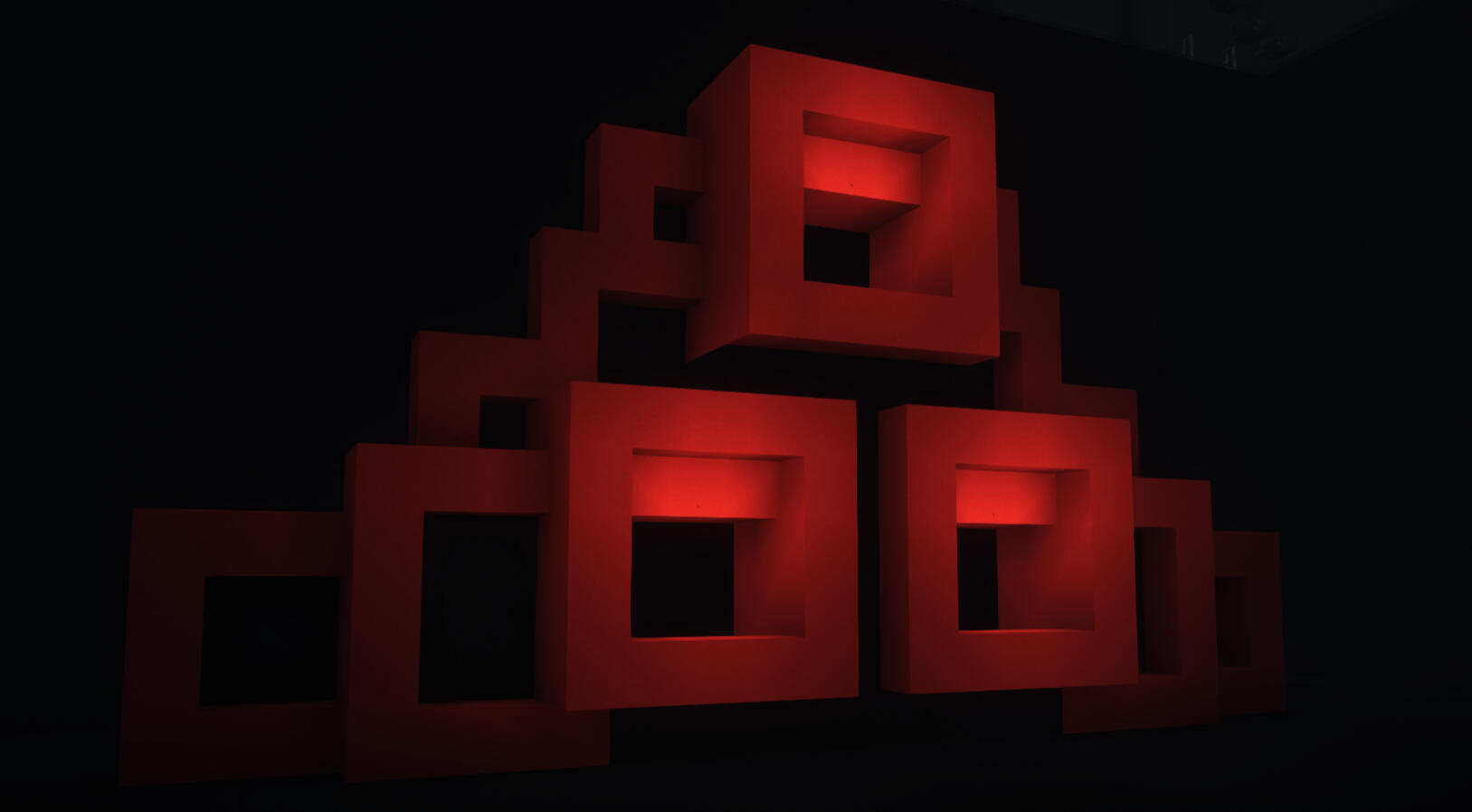 Question Cubes
Played on: Season 3 Episode 5About: Question Cubes, as featured in Season 1, is a strategic trivia round. Contestants receive four questions, each can be played or passed. If they play a question and answer correctly, they earn a point. If a passed question is answered correctly by another player, that player claims the point. However, if the passed question is answered incorrectly, the one who passed it gets the point. Who will end this round with the most points?
Challenge Factory
Played on: Season 3 Episode 2About: Challenge Factory, originally a Season 1 bonus round, tests the contestants on their crafting knowledge. A renamed piece of paper is given to each contestant with the block they need to craft. Once crafted, they need to place the block to claim the point. First place gets three points, second place gets two points, and third place gets one point. Who is the quickest crafter?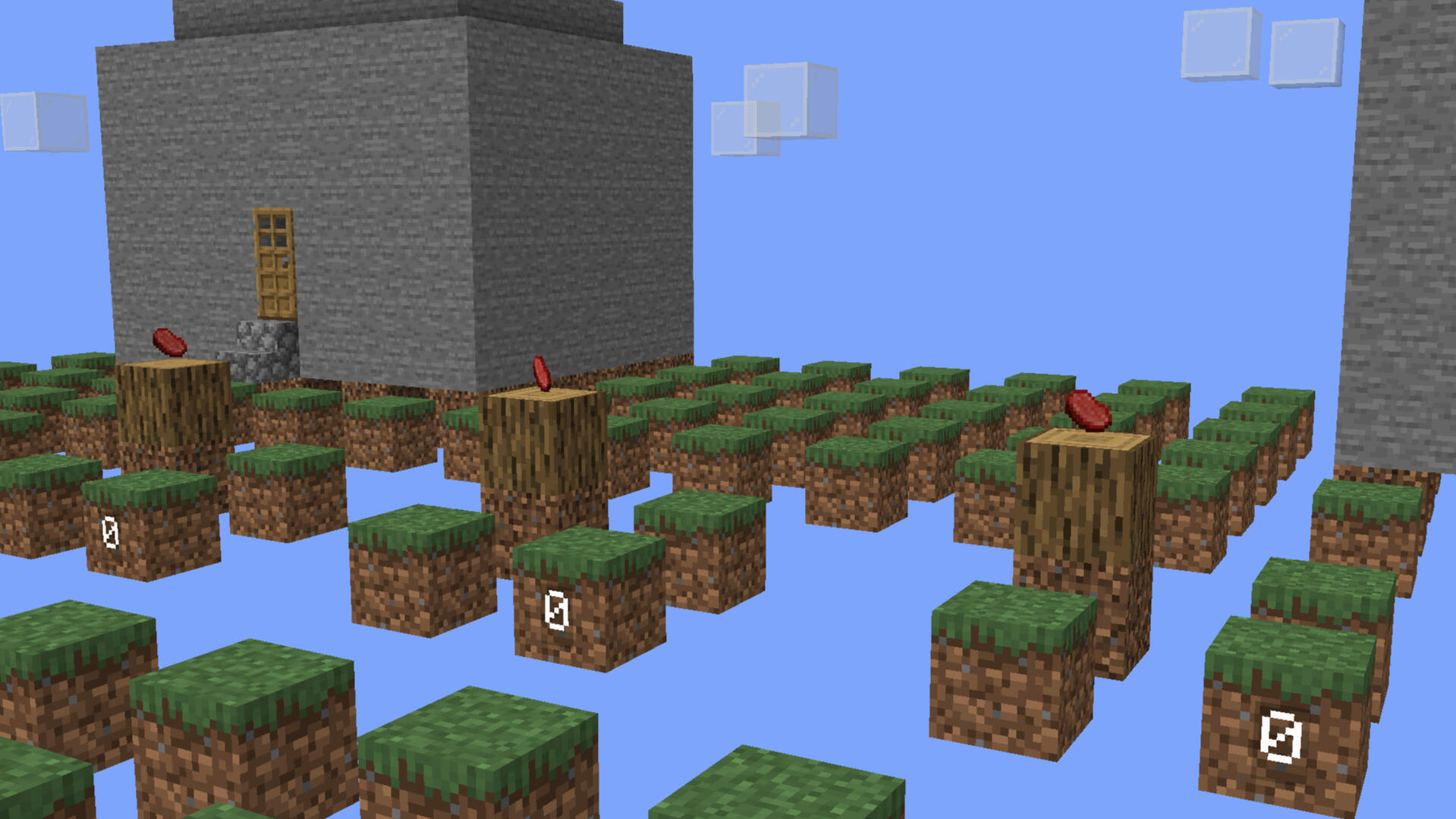 More Mystery Games to come...
The Quiz LIVE Jukebox
All the songs from the show!

We use Epidemic Sound for all the background music you hear during The Quiz LIVE shows. If you would like to listen to the songs on their own, click the playlists image below.
Get A 30 Day Free Trial of Epidemic Sound.
Content Creators
Contestant Gameplay Views
We invite content creators to record or stream their experience on The Quiz LIVE! Simply link back to our website and the original stream page so people can watch from all angles. We'd love to see your content and share it with our audience, so feel free to share your recordings and streams with us.
Been on the show? Submit your POV for this page.
Frequently Asked Questions
When can I publish my recorded video?
Since The Quiz LIVE is a streamed show, you can publish your video whenever you're ready to do so.Do I need to edit my video in a specific way?
No. You may edit your video however you like, but don't make any edits that could give false information to viewers such as you getting a question right when you actually got it wrong, etc...Do I need to link anywhere in my video description?
Yes. We kindly ask that you link to our website and our stream page for your show.What if I need assets for my content?
If you are due on a show and need assets for your content, message @TheHappywheels1 on Discord.When can I make my live stream page public?
If you're streaming your POV, please wait for us to announce you as a contestant on our Twitter Page. Once we've announced you as a contestant, feel free to publish your stream page.When can I announce myself as a contestant?
Please keep your place on the show a secret until we have announced you on our Twitter pageWill you promote my contestant POV?
We sometimes promote contestant POV videos or stream VODs on our Twitter page. You can also submit your video to us to be added to this page. Simply scroll up and press the 'submit' button.
Previous Contestants
Thanks to everyone who has been on an episode of The Quiz LIVE. The show wouldn't exist without all of you.
Want to be on the show? Apply here.
Season 1
Click on a sign to go to its episode! (in progress)
Resource Pack
For the visuals!
---
---